Malvern Area Betterment Association in cooperation with Malvern Bank offers "Malvern Bucks"!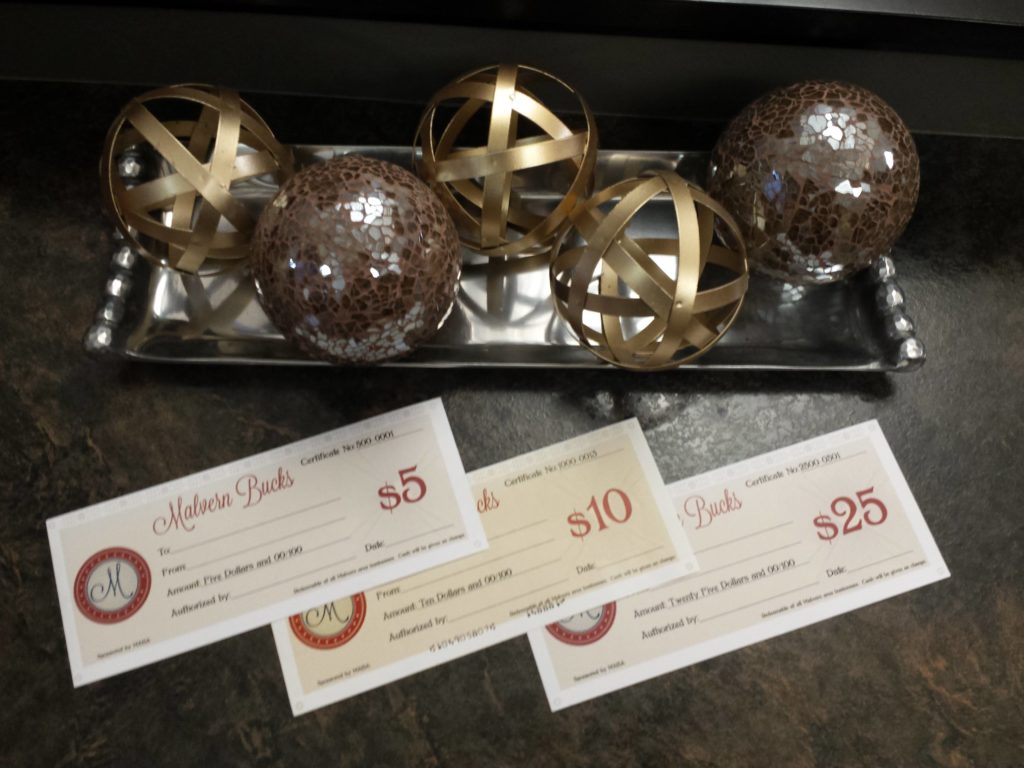 Malvern Bucks are now available at the bank for anyone to purchase and may be redeemed at any participating business in Malvern. The gift certificates are in denominations of $5, $10 and $25. The certificates may be used just like cash at local businesses.
For business owners, the process is simple. When someone pays for merchandise or services with Malvern Bucks, the business may accept the certificate and give back change if necessary. Malvern Bucks may then be endorsed like a check and deposited at the bank for full credit.
The program is used in many other cities and has been very successful. It's a way of increasing business in the area. The purpose is to encourage residents to keep their purchases and giving local. It's a great idea for gift giving, prize money, tokens of appreciation, etc.
Anyone interested in the program can request more information at the Malvern Bank or e-mail MABA at maba.info51551@gmail.com.