Wish Lantern Launch November 24, 2018
Please join us in celebrating the launch of this year's Wish Lanterns!
Click the image below for more.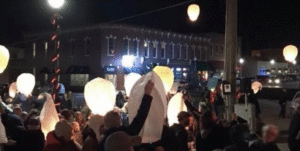 26th Annual Festival of Trees
Please join us in celebrating the 26th annual Festival of Trees

Mills County Memory
Please consider being part of promoting our part of the world. It is a great advertising piece for Mills County.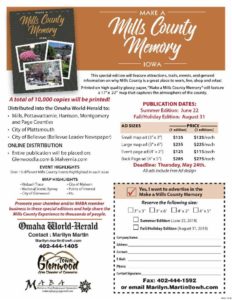 Rich History. Bright Future.
The City of Malvern invites you to explore our great community! A wide variety of great events, organizations and businesses make Malvern, Iowa a fantastic place to live and work. Come visit our specialty stores, dine in our great restaurants, shop in our first class grocery store, play a round of golf on our newly renovated course, or take a bike ride on the Wabash Trace!
On the Map